Are you getting married? If yes, then your excitement must be soaring higher and higher after each passing day. This excitement is pretty natural, as wedding is the Biggest Day of your life. When a guy or a girl is getting married, then each one of them gets overly excited and wants to have each and everything in the right yet best place. Bride and groom want to have the best of everything. Starting from the wedding dress to the venue, they want to see perfection in each case. When everything is being planned in such a sensitive and careful way, then how brides or grooms can forget to do get the best food arranged for the wedding? Of course, no one can get his or her attention off the food, which is supposed to be served to the guests on the wedding day. Selecting the food for your wedding can be an interesting task to perform, only if you know the right place to get the catering services from.

Fortunately, this is the time, when a large number of reputable yet experienced caterers are offering delectable and mouthwatering food for the weddings and receptions. The best part of hiring a caterer these days is that you get to have customized and fully planned menus for your weddings. Selecting the food for your wedding is just like a key, which helps in leaving an unmemorable impression on the minds of your guests. Starting from the starters to the desserts, each and every food item is supposed to be hygienically prepared and sophisticatedly served. And for this, you are supposed to contact the best caterer in town. When you are about to place an order for your wedding food, then you are in need of keeping various points in your mind. Following are some of the most important factors, which should never be ignored, while you are selecting the food for your wedding.



Decide over the budget, which you want to spend on catering services. If you will have a decided budget in your mind, then it would be convenient for you and easier for the caterer, to plan out the best menu, while remaining in the budget, which you have given to him.


Once you have decided over the budget and selected the caterer, then it is very important that you discuss the details regarding the venue, kind of food you would like to server to your guests on your wedding and the serving type. In this way, your caterer would have clear picture of what you are expecting to have.


There are different packages, which are being offered by the catering services in your town. If you want to give the entire responsibility to the caterer, then you would get to have a package, in which your caterer will not only prepare the food, but will also select the venue, provide you the services of waiters and will arrange the best crockery. It means that by getting such packages, you do not have to worry about anything related to the food, which is going to be served on your wedding.


Detailed discussions, before actually giving the responsibility of catering to a caterer are highly important. Make sure that you ask your caterer about the cost per person. The budget, which you have already given to your caterer, would help him to design the menu accordingly.


The best and reliable caterer is the one, which designs the best quality menu for your wedding, while remaining in the budget, which you have given to him.


It is necessary do decide over the catering style, you would like to have on your wedding. You may either select sit-down or buffet style. Both these styles of catering would ask you to pay different charges. Generally, buffet style would cost you less as compared to sit-down.


Once you are done with all these things, then you should wait for the time, when your caterer would call you to visit him for the food tasting. This part is considered to be the most important, when you are selecting the food for your wedding. It is necessary that you taste all the food items, which are supposed to be served on your wedding day. In this way, you will get surety that the food on your wedding would taste just like you want to. Keep one thing in your mind that you are actually going to pay for the food. Therefore, it should be your prime concern that how would your wedding food would taste like.


Cutlery and other supplies should be highly cleaned and of exquisite quality. If the dishes, in which your wedding food is going to be served, are not clean, then your guests will never enjoy the food even if it would taste out of this world. Therefore, it is very important that you look into the quality of cutlery and other supplies before finalizing the order.


Make sure that your caterer assures you that your wedding food will be prepared in highly hygienic environment. As hygiene is the base of any kind of food's quality.


If you are not being able to decide over what you want, while you are selecting the food for your wedding, then there is nothing to worry. If you have selected the most experienced caterer in town, then your caterer can also help you in planning your wedding menu, which would be certainly a big help.
The above-mentioned are some of the fundamentals, which should never be ignored at any cost, as you are dealing with the food, which is going to be served on the most precious day of your life. Therefore, you need to show utmost concern and patience. If you will follow each step mentioned above, then it is for sure that selecting the food for your wedding is going to become hassle free task to perform.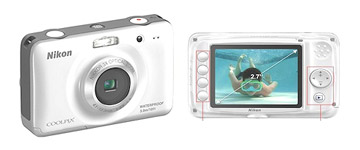 See our large selection of disposable wedding cameras.